Ashford & District Sunday Football League

Ashford & District Sunday Football League
News Report
Rolfe Calls Time as Fox Boss
Author: Ryan Mills, 05/04/20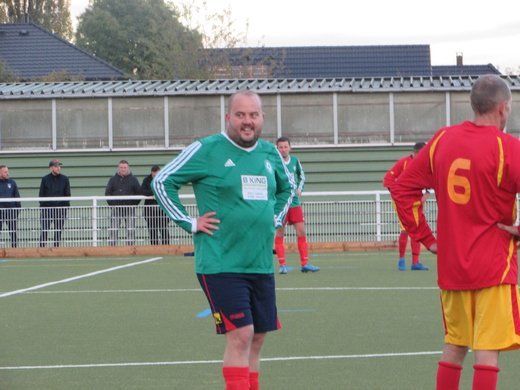 Manager Ben Rolfe has announced his decision to stand down as boss of Division Two side Fox Sunday with immediate effect. Rolfe took over the helm at the Fox ten-years ago and will continue to remain involved in local football with newly formed Fox Veterans who have applied to join the Kent County Veterans League from the start of next season.
Fox, who have been members of the Ashford & District Sunday Football League for over 40-years, will now begin their search for a new manager and look to replace the hugely likeable Rolfe who fielded no less than 115 different players over the course of his reign. Rolfe, who guided the club to promotion from Division Three in the 2017/18 season, announced the news via the Fox Sunday FC social media Facebook page this week.
Rolfe said: "I'd like to thank a few people that have helped me over these last 10 years especially Keith Huxley and Andy Carney who are two fantastically supportive guys. Also to each and every player that has ever turned out and played for me.
"I would also like to thank a few people from the Ashford & District Sunday Football League who have been a great help. I don't think some people have enough respect for those who work tirelessly so that players can just turn up and play football. Big thanks to Andy Williams, Paul Smith, Geoff Stanborough, Barry Leaning, Bob Leaning, Ian Sands and Ryan Mills- sorry if I've forgotten anyone".
Ben will be a great loss to the league and we wish him well with his new venture in veterans football.

Follow the site to get the latest news and results straight to your email
Weather

7 MPH NW
84% humidity
Thu

13°C
10°C
Fri

12°C
8°C
Sat

15°C
9°C
Sun

12°C
9°C
Contact List

James Walton
jwalton0601@hotmail.co.uk
07737 294059


Ellie Guest
elliepot12@gmail.com
07889 208773


Karen Greenfield
karengreenfield2632@hotmail.com
07903 755285